Camp Ramaquois
30 Mountain Road Pomona, NY 10970Phone: (845) 354-1600 • Fax: (845) 354-0764 – See more at: http://www.ramaquois.com
About Ramaquois
Camp Ramaquois is a place where children feel physically and emotionally safe. We strive to create a unique environment where children feel a sense of belonging, learn life-long skills, have opportunities for leadership, and forge lasting relationships with their peers and their Counselors. All this is done in a magical environment that revolves around one word: FUN!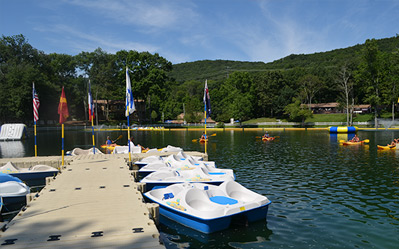 We hope every camper leaves our camp believing in themselves and feeling a strong sense of accomplishment. We hope our campers leave Ramaquois standing a little taller, feeling more self-confident, communicating more effectively with their peers, learning to make meaningful friendships, holding dear to their Ramaquois memories and respecting the value of others.
"Our kids come off the bus excited and happy and telling us great stories of what they did at camp." – Ramaquois Parent
Choosing the right day camp is a very important decision. Please call to schedule a personal tour so that we can answer all of your individual questions. If you would like more information, please use this form to Request Information and find out why so many parents choose Ramaquois for their children.
Ramaquois Traditions
Quick facts about Ramaquois traditions…
We are a uniform camp for all staff and campers
Each camp day is divided into seven 45-minute non-competitive activity periods
Grades 3 through 10 can choose one "elective" period from a number of exciting options
5 and 6 year olds have "group optional choice periods"
Junior camp bathing suits are laundered every night
7 year olds have individual choice periods twice a week
Our instructional swim program features a small group ratio of 2:1 or 3:1, and we boast a staff of over 60 Red Cross certified lifeguards
Fresh towels are provided for each water activity
Weekly age appropriate "special events"
Lunch is a daily "happening" event in our air-conditioned dining room with sound system
Regular camp-wide Spirit activities, such as our popular "Song & Cheer" contest and legendary "Rama Games" and much more