Park Shore Country Preschool and Kindergarten
450 Deer Park Road
Dix Hills, NY         631-499-8580    http://parkshoredayschool.com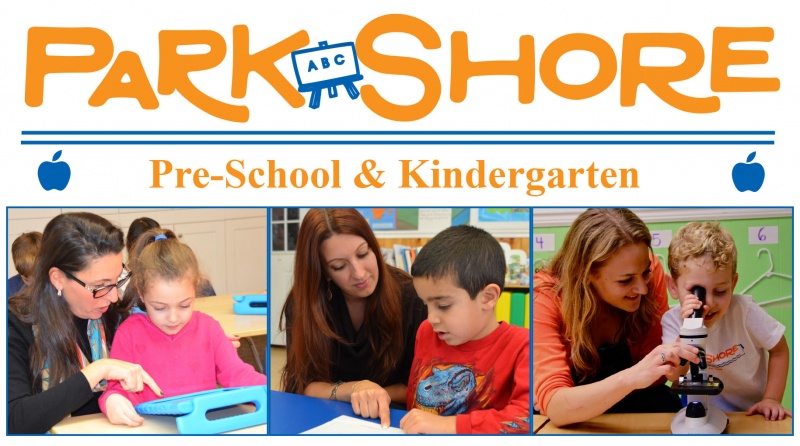 Tours Available: Monday – Friday 10am-3pm, Saturday & Sunday 12pm-3pm
For over 50 years, the mission at Park Shore Country Preschool & Kindergarten has been to provide opportunities for our students to explore, learn, develop, and be fully prepared for their future education. Our commitment to excellence in education is shown by our outstanding programs in Academics, Science, Computers, Music and Movement, Physical, Education, Creative Arts, Pre-Reading and Balanced Literacy Program, as well as our progressive curriculum.
Endorsed by teachers from over 40 Long Island School Districts.
Beautiful 15 acre campus
Specialized Enrichment Program
Small classes with personalized instruction
Licensed by NY State Child and Family Services
Member of Long Island Association of Camps and Private Schools
Enrichment Program
Pre-Reading & Balanced Literacy Program
Learning Center & Library
Educational curriculum for your child's future success
NEW State-of-the-Art STEAM (Science, Technology, Engineering, The Arts, & Mathematics) Science Center
Robotics and Coding
Computer classes with the latest technology
Smart-Board (Interactive Learning Technology)
Spanish & American Sign Language Programs
Music & Movement Program
Outdoor Nature Program with Adventure Trail featuring Koi Pond & Dino Dig
Modern playgrounds
Physical Education classes in our air conditioned gym
Athletic facility
3 Playgrounds
Trike Raceway
Outdoor Kid-Zone Playground
Field Trips
Ages: Toddler, Preschool & Kindergarten
Park Shore is known for its concierge service. We strive to meet the needs of all of our families.
Flexible schedules and payment plans. All Major credit cards accepted.
Before and aftercare, door-to-door transportation, and hot lunch available.
If you are interested in learning more about Park Shore's Day Camp, click here
If you are interested in learning more about Park Shore's Preschool & Kindergarten, click here
2015 OPEN HOUSES
Open house sessions available Monday-Friday, 10am-3pm; Saturday and Sunday, 12-3pm. Come visit Park Shore to learn about our amazing preschool and kindergarten programs.